Since WP Customer Area 7.4.7, we've added a new add-on called Terms Of Service. This add-on allows you to force your users to read and agree your site's terms of use.
Getting started
Like any other add-on, download it from your account, upload it to your site and activate it.
This plugin requires a new page to be created. After activation, you will see a notification telling you that a page is missing. Click the button to create the required page.

After that, you will need to add the newly created page to your menu. Simply follow instructions on the new notification box that will appear, and synchronize your menu so the new page will be added.

The next step is simple: The whole configuration for this add-on is explained on the page itself. Simply go to your admin WordPress pages screen, and edit the page called Terms Of Service. This what you'll see:
As explained in the meta box on the top right corner, as soon as you add some content to the page, a checkbox will be displayed on the login and register pages to force your users to accept your terms of service. If you need some time to write this page, change the status of this page to draft so the checkboxes won't yet appear.
Editing your terms
If you need to update your terms and conditions, just edit the page and save it. Once your changes are done, check the "Reset agreements" box and click update. When reconnecting, your users will need to agree your terms of service again. If in any case you also need a way to log out all your users, you can change your WP Salts.
Capabilities
This add-on is also compatible with capabilities. It means that you can bypass Terms Of Service agreements for some roles.
Just check the boxes for the roles that can skip Terms Of Service agreement.
What do the forms look like?
Checkboxes will appear on both register and login forms.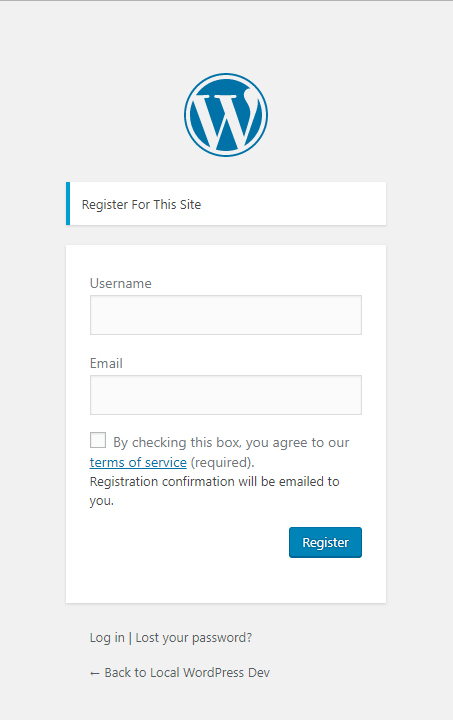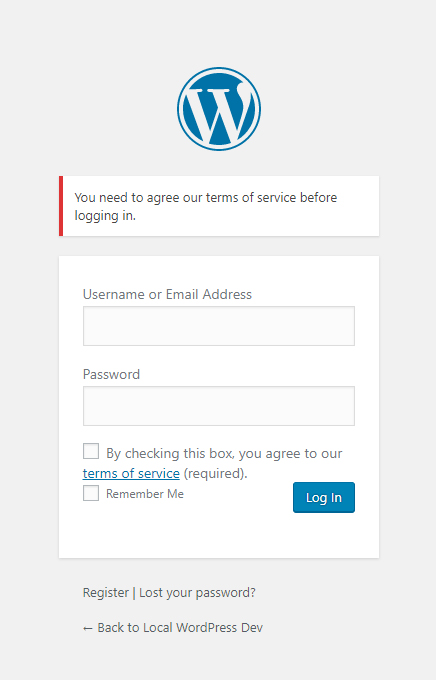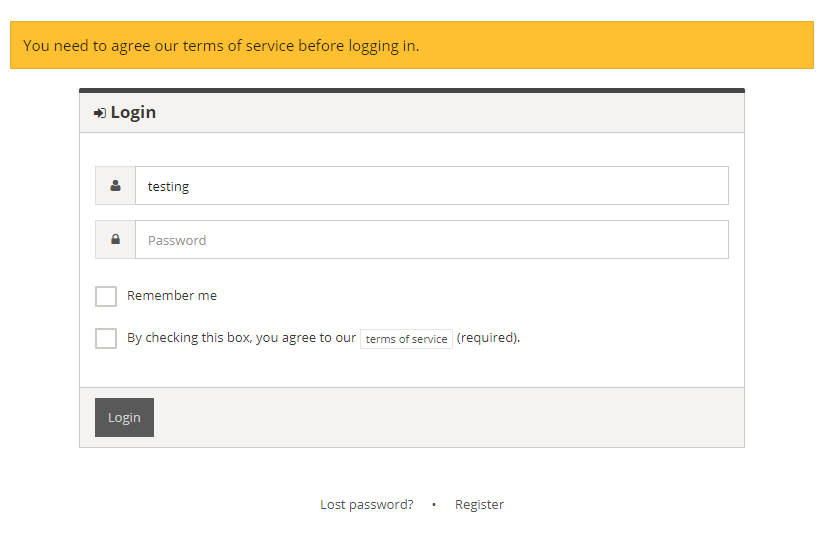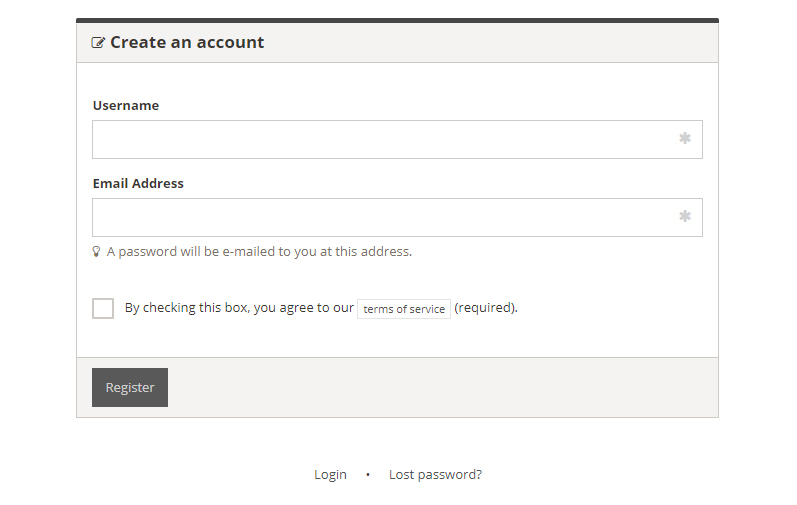 As seen on these screenshots, you can see that this add-on will work with or without our Authentication Forms add-on.