Many of you have recently made requests for improvements to the Front-office Publishing add-on from the front end of WP Customer Area. As always, we take into account requests made through our support forum to manage and plan our development priorities. Version 7.4.5 and 7.4.6 include two major enhancements, namely:
Images sent from the WYSIWYG frontend editor are now sent to your server via AJAX requests.
You can now hide the selection part of the owner and set a default owner, which is very useful for people who want users to publish only for the administrator for example, without them have access to the complete list of users!
You will find in this article a presentation of these new features and the details of their use.
Uploading images
The design and appearance does not change. You always send your images by clicking on the small image-shaped icon to add media content as below.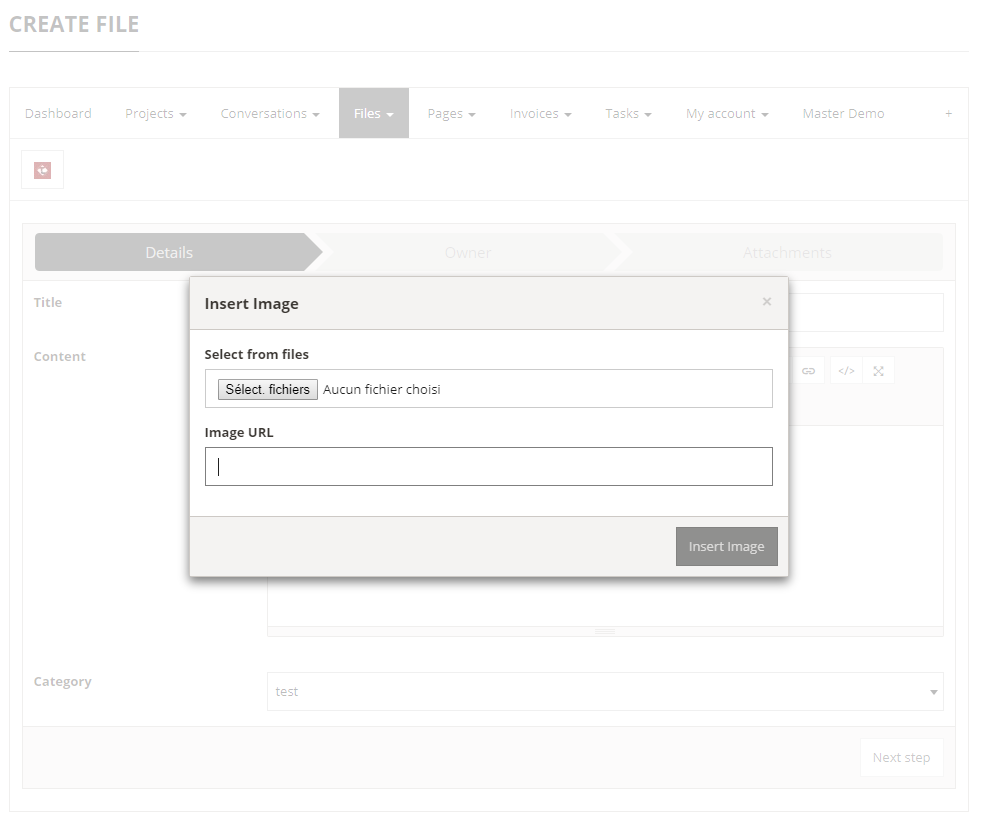 Once you have selected the image or images to send, they will be placed in the uploads / customer-area folder of your server via an AJAX request, so without needing to reload the page.
Image editing function
In order to give you more control over the images sent, we also add a new edit button that appears when you click on an image. This will open a window that lets you control different aspects of the image, convert it to a clickable link, add custom CSS classes, and more.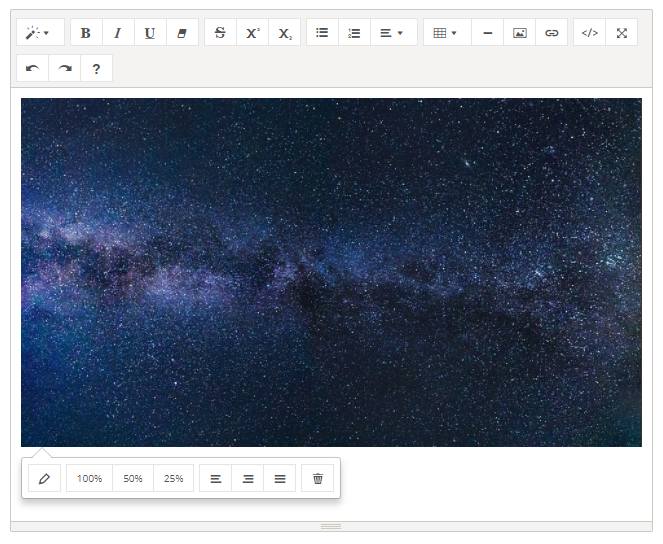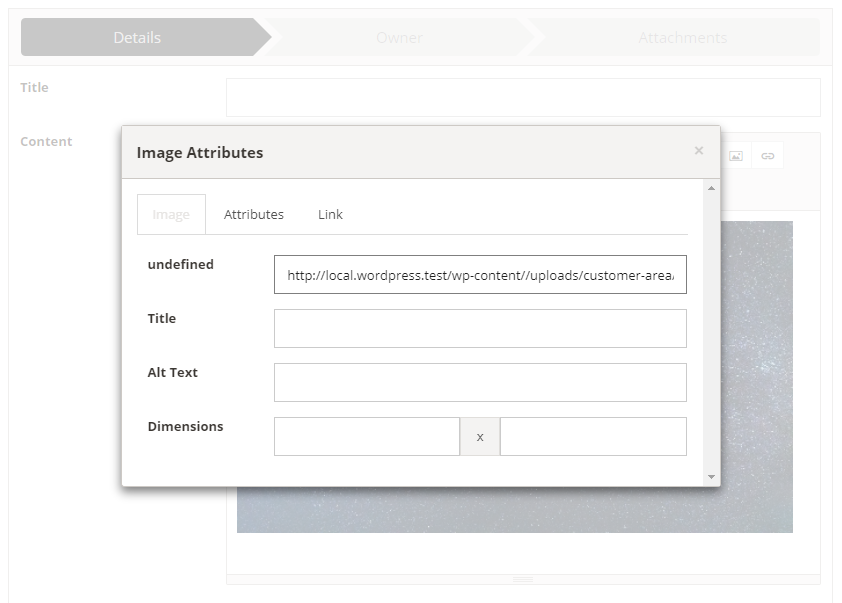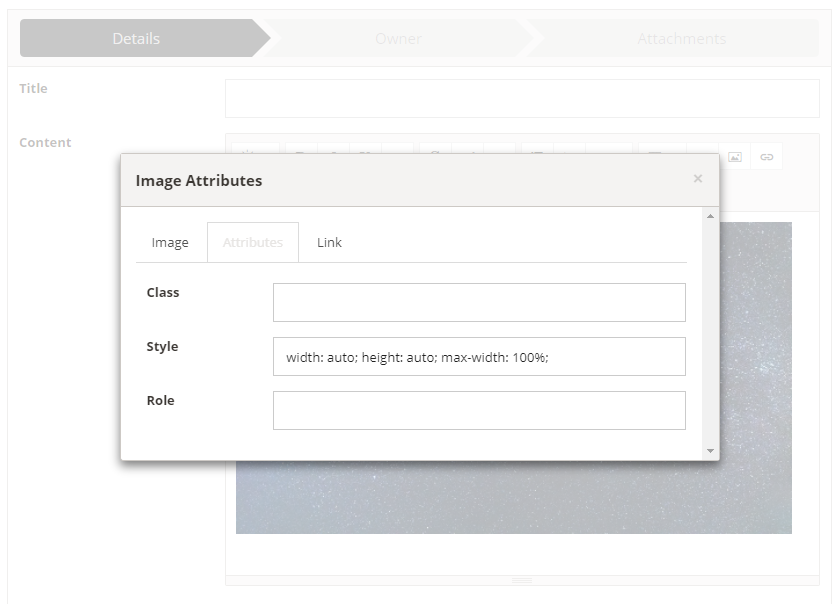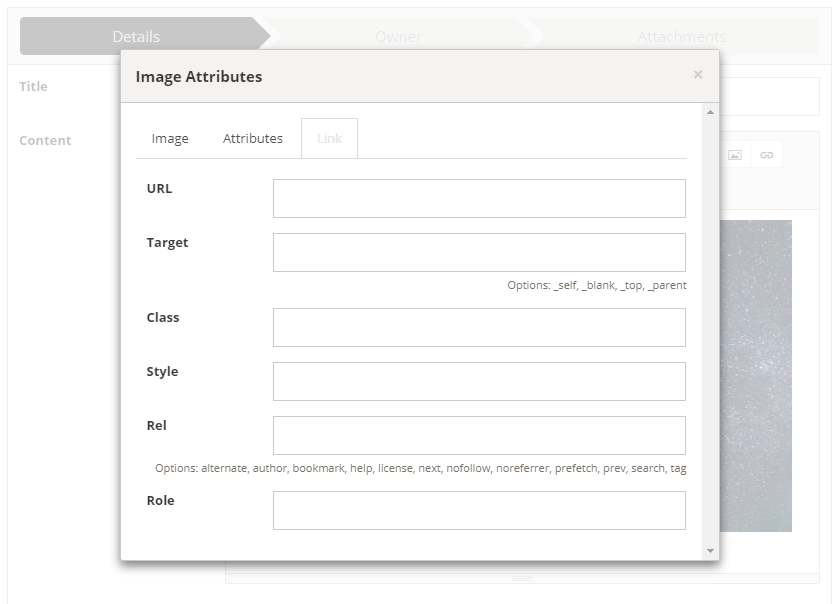 New ability to hide the owner selection part
We have frequently been asked that a user can create private content for the site administrator only if the site administrator cannot access the owner's selection part so as not to see the list of users registered on the site. site. Well, it's done!
To set up this, for private files, for example, you will have to start by setting a default owner in Settings -> WP Customer Area -> Private Files.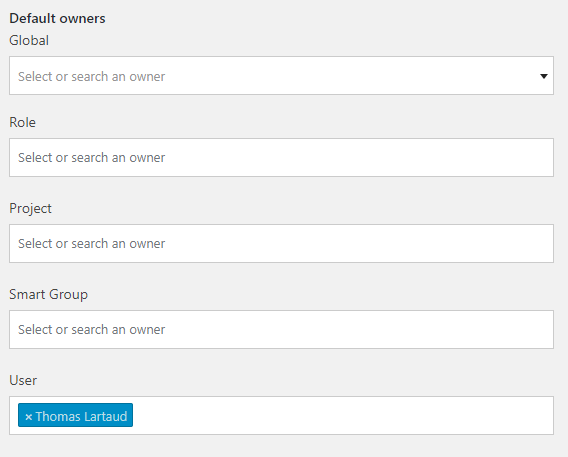 Once done, you will need to disable a user's permission to select an owner in Settings -> WP Customer Area -> Permissions -> Private Files.

The "Owner" section will disappear as shown in the screenshot below, and the content will automatically be assigned to the default owner.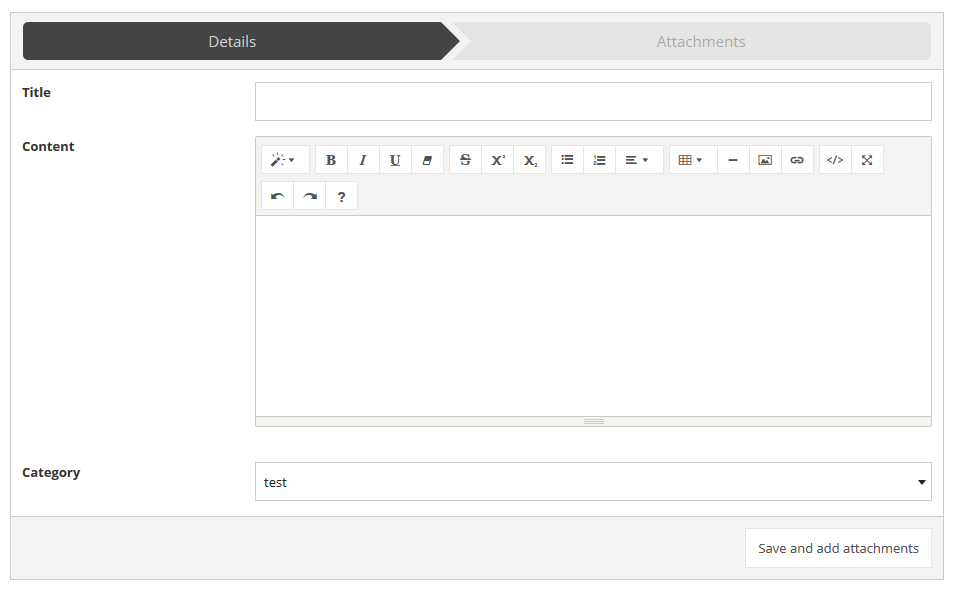 Some additional bug fixes
In addition to these new features, we took the opportunity to correct some small problems.
Full-screen mode posed some display issues that were fixed
An image sent, automatically took the width of the publisher's content. It will now adapt according to the size of the private page on which it is displayed, in responsive mode so
Some other minor graphics adjustments
Some corrections of PHP errors, refer to the readme.txt of the main plugin for more information
What's next?
We plan for this month of February to work on the creation of a new add-on, but we will not tell you more for the moment, it will be the surprise! In the meantime, do not hesitate to send us your comments on these updates on our support forum, but also to let us know your desires and improvements desired in the "Feature requests". We take your requests considerably into account, and the most requested ones will obviously be treated with priority!
Do not hesitate to support the development of WP Customer Area by leaving us a little review on WordPress.org. This will help us to know more about the plugin, and the more the community will grow, the more improvements will come out! So, to your keyboards!